Let's go a little upscale in Ballyhack to see if a fancy Italian joint has pizza that is up to snuff (spoilers: it sort of sucked).
When you're going somewhere fancy or trendy, you run the risk of hyping up the food in your head before you go. We fell victim to this in spades by going to il Pirata, which as you'll see as you read on, does some fantastic plates but can't nail it when it comes to pizza.
Previous Impressions
Absolutely none. We'd never been before and decided to go because we heard it was v v fancy.
What's on the menu?
Focussing on the pizza side of things, you can order the following pies at il Pirata: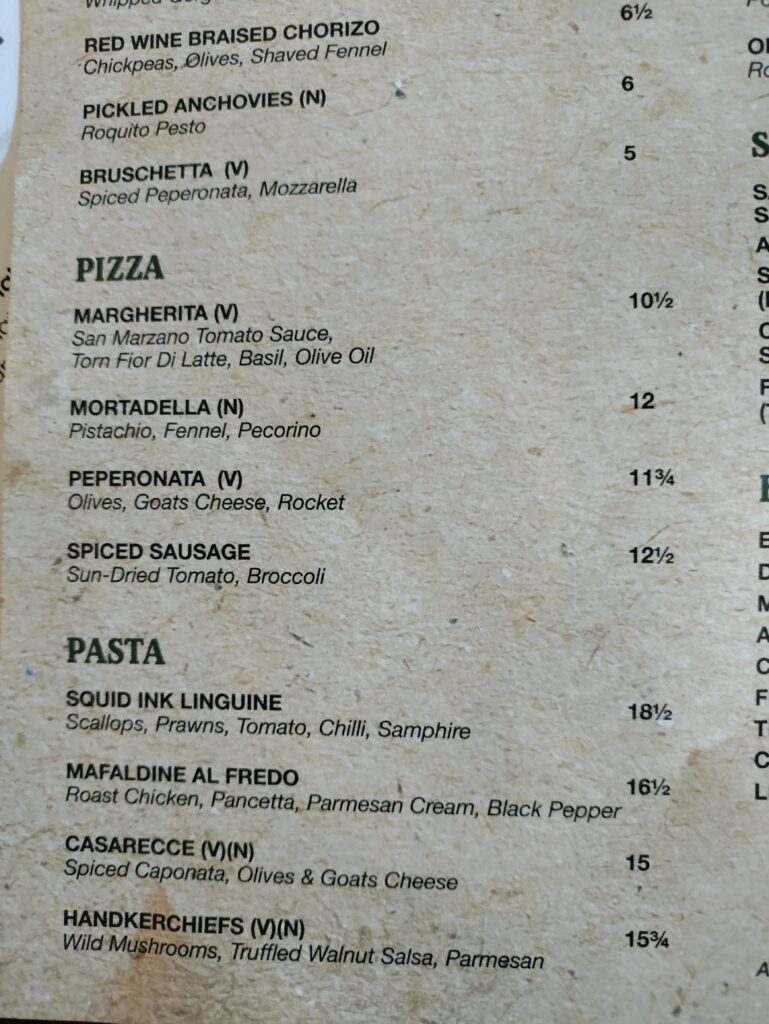 Quite a small selection, which is usually a good sign (less=more!). By the looks of it, this would mean that il Pirata doesn't fuck about and knows what works best.
What we ordered from il Pirata Belfast
We ordered:
Roasted beetroot
Poached Pear
Margherita Pizza
Handkerchiefs Pasta
What was the damage?
For 2 starters, a pizza, a pasta & one craft beer (Mourne Mist, which is quite tasty), it came to £46.45
First Slice Impressions
What in the hell is this?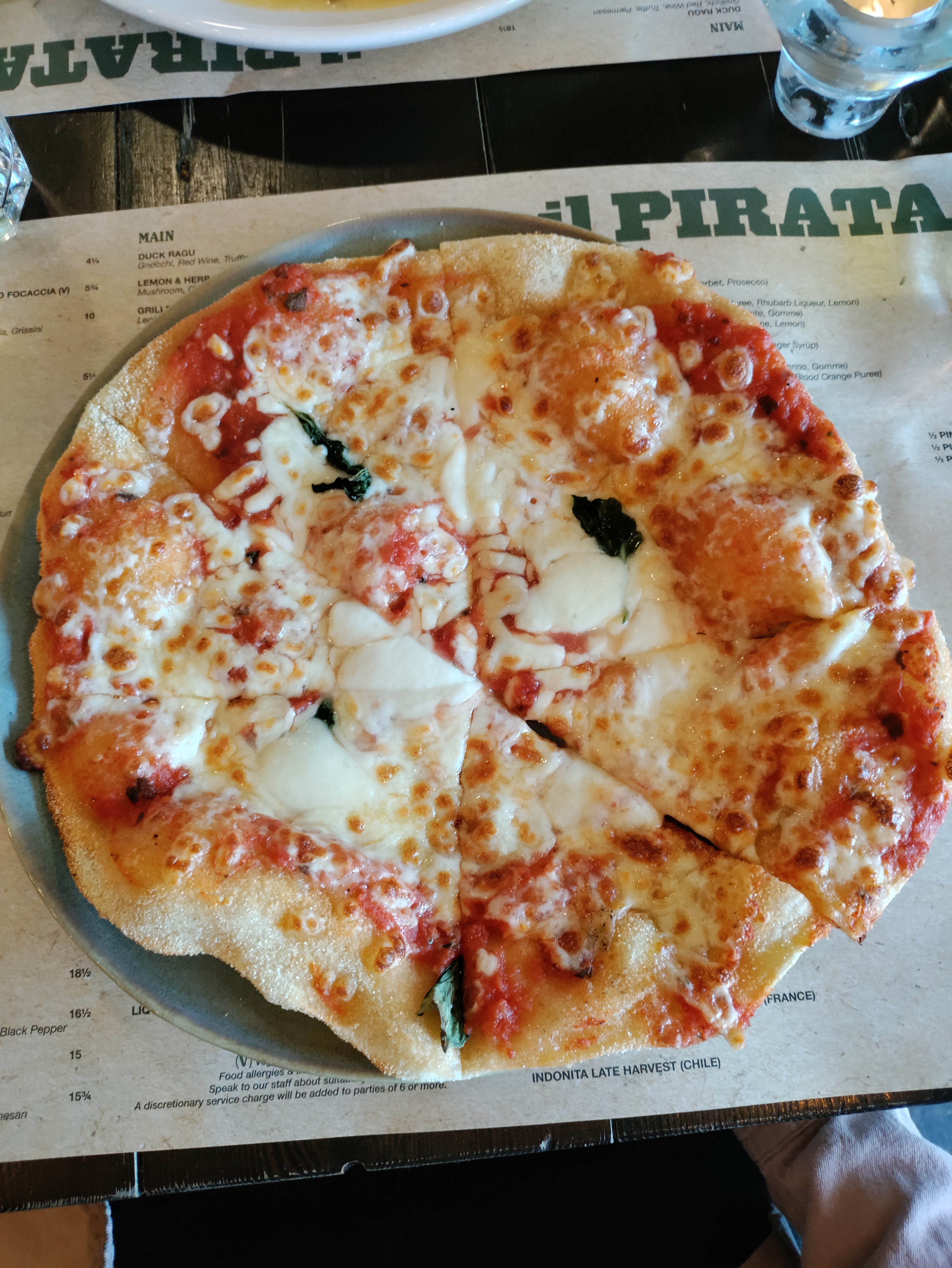 When the plate was gently laid on the table, and we took a look at the pizza, it started to raise A LOT of questions:
What is going on with this crust?
Why does it looks like the cheese slid in different directions?
What's going on with the basil? (Was it added before the bake?)
Why was it cut like this?
Did a child make this as part of some cooking class?
Honestly, the more you look at it, the more confused you get.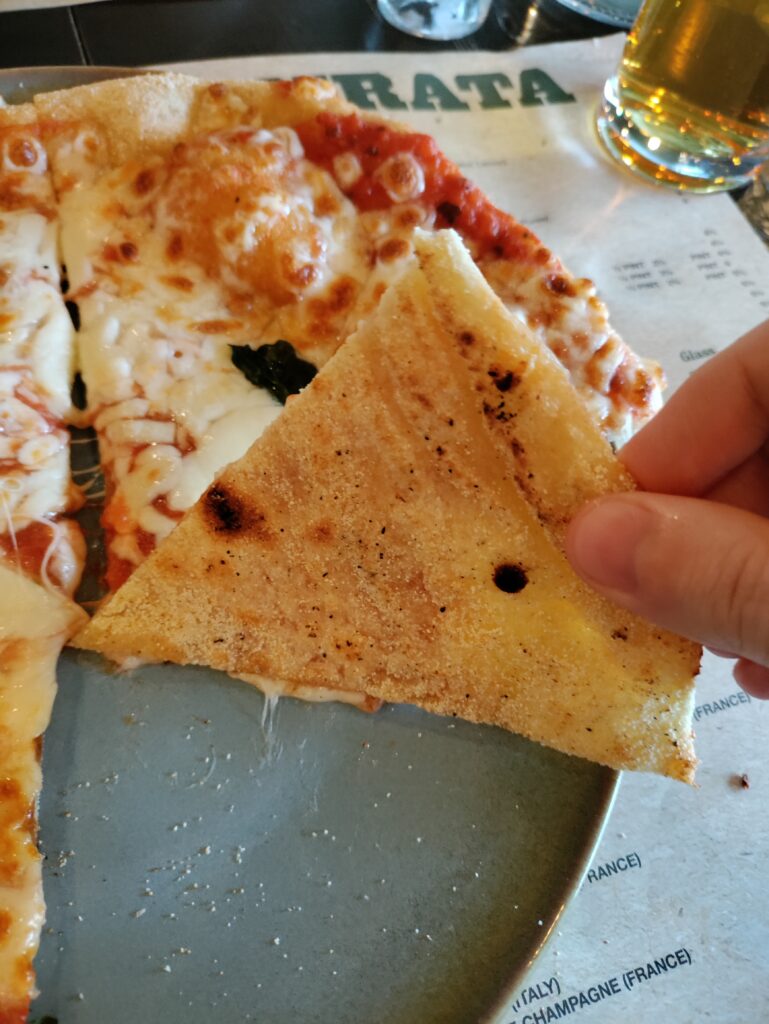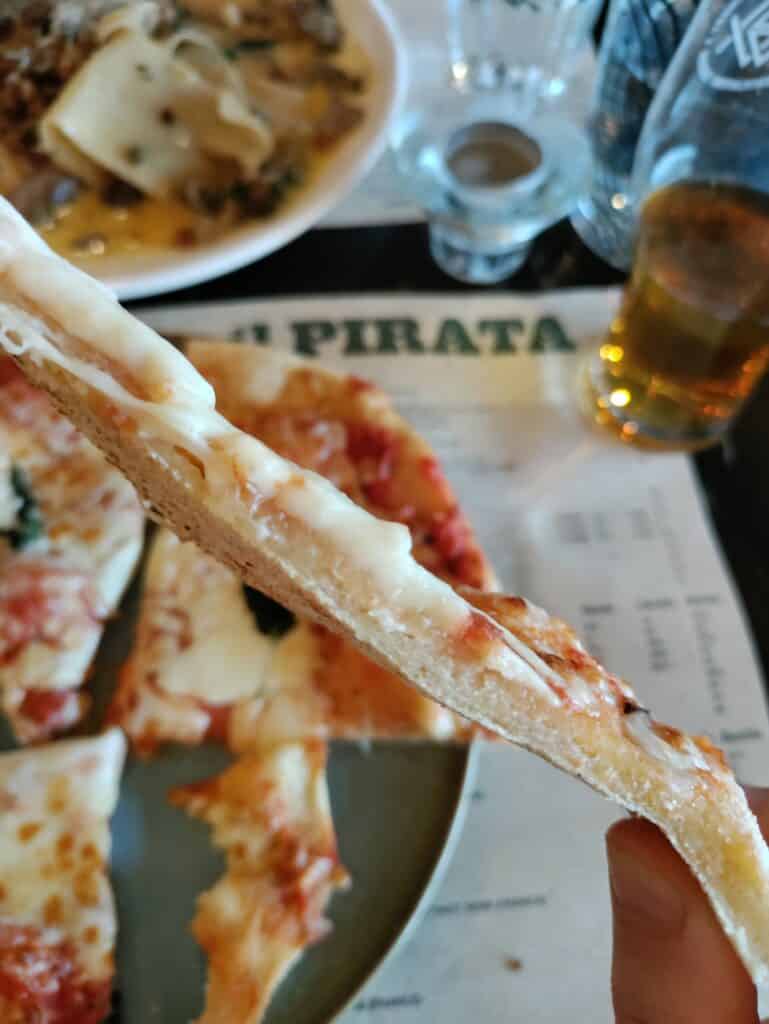 Lifting that first slice and inspecting, the instinctive reactions are about how cooked the pizza is. The underside is quite light, which can be ok, but inspecting the side makes it looks like it's not fully cooked. Notice the colour on the pinch we have here. That's the crust end which looks not fully cooked; possibly why there's no rise in the crust.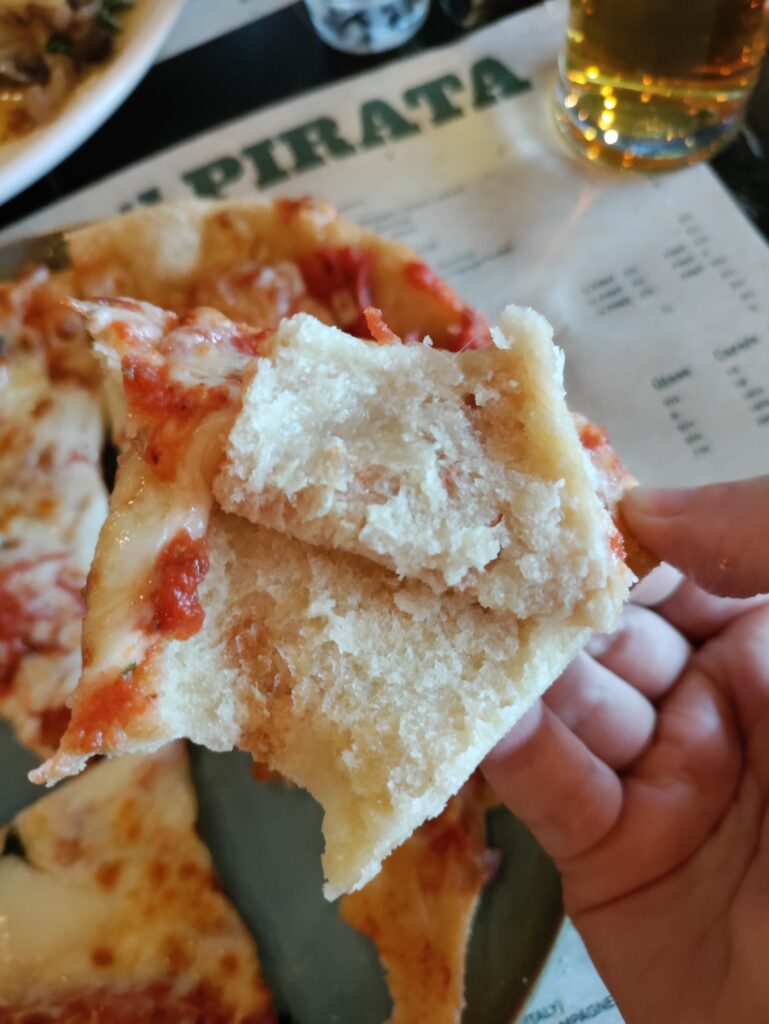 Performing an autopsy on the slice, it does indeed have a very light bake and would've benefitted a lot from a longer bake time, or even just a bake at a higher temp to give the pizza a little more flavour. And speaking of flavour: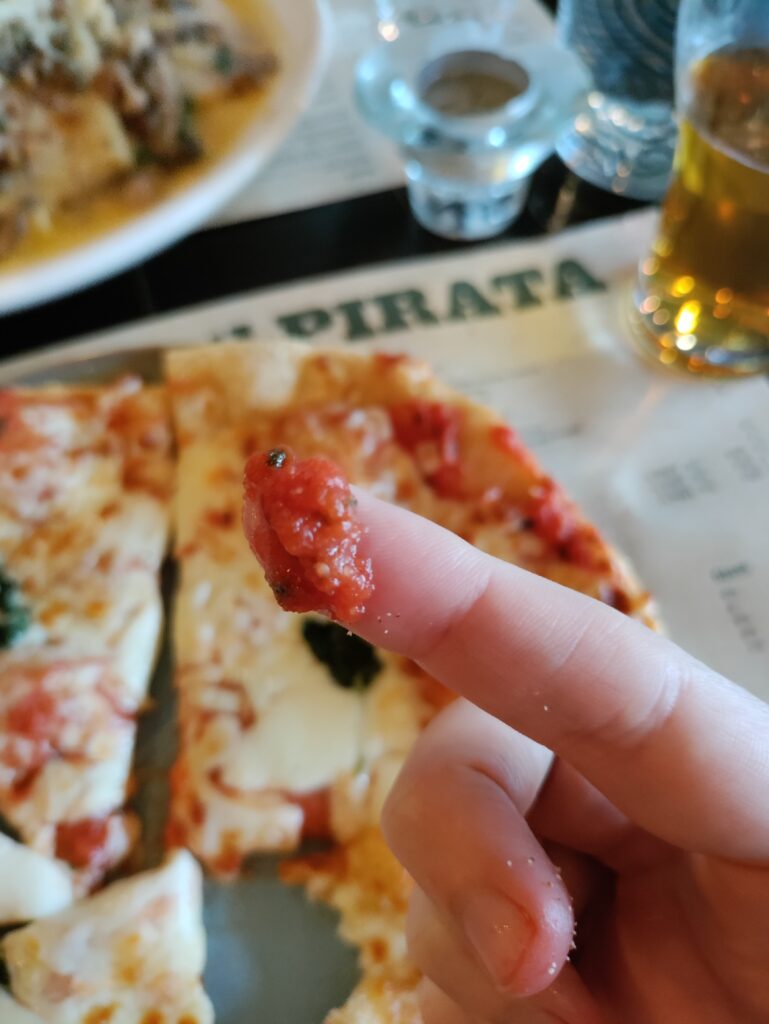 The sauce was not boss. Again, it was odd that it lacked flavour for the appearance, but it had nothing going for it.
The more time spent analysing the pizza, the more confused we were getting.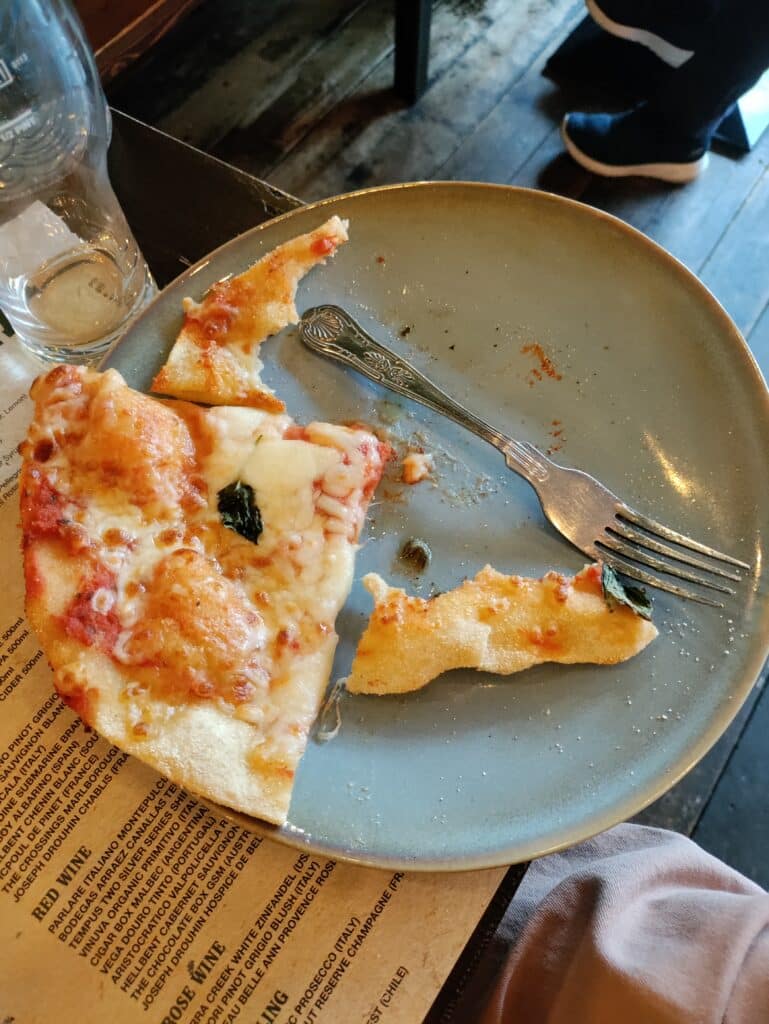 We just gave up on it; something we rarely do when trying pizzas for review, but it wasn't warranted here. Also, one other confusing aspect to address is the size of the pizza. It's hard to give perspective (no banana at hand) but if you look at the size of the plate in comparison to the fork, and us leaving one of the quarter-pie sized slices, it was quite a small pizza.
Moving away from the pizza
So before we wrap things up, and you can guess where this is going, the pizza isn't a reflection of the whole dining experience at il Pirata. Every other dish we had was fantastic!
This roasted beetroot was so fucking good: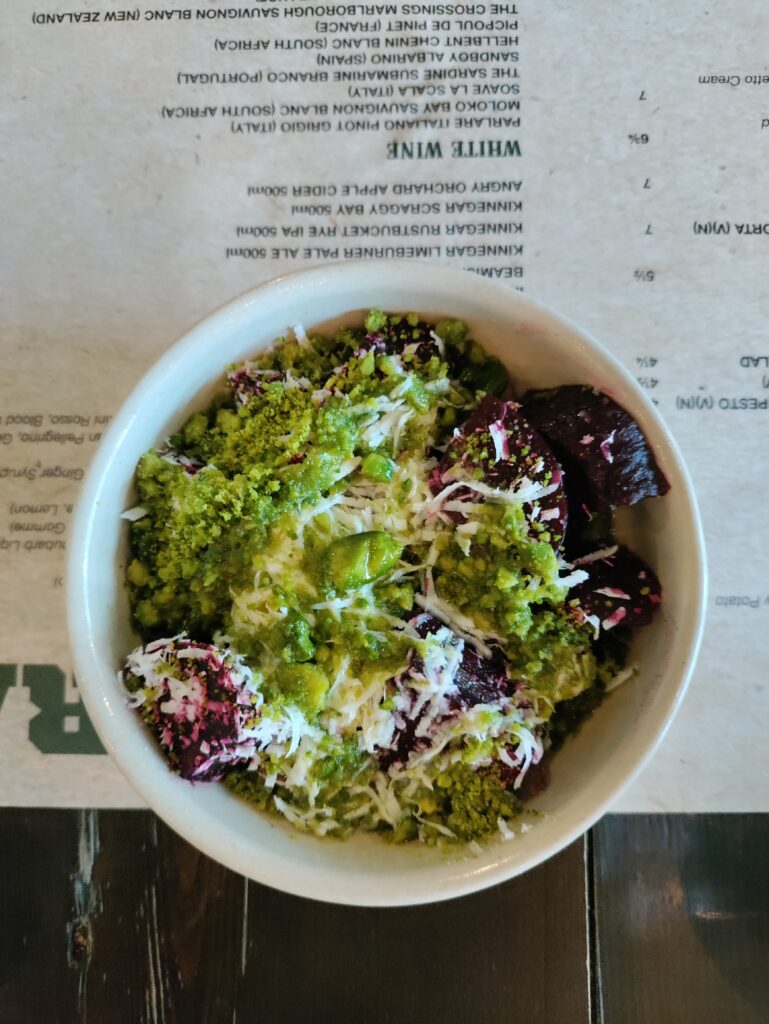 This poached pear was probably the best thing going: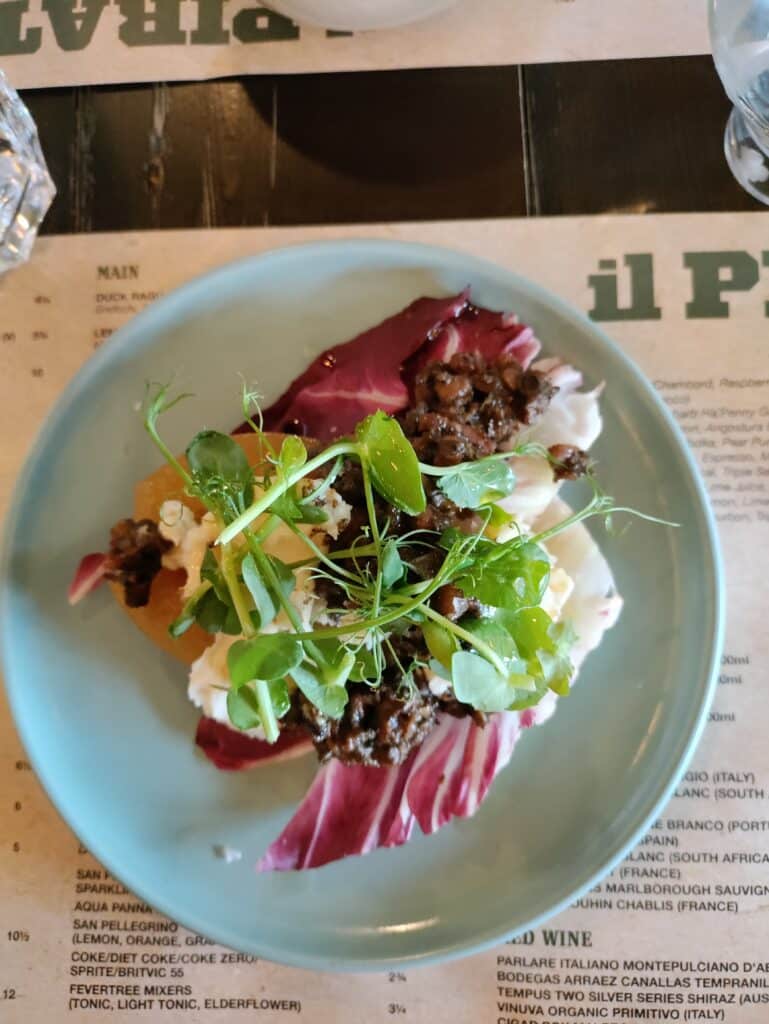 And then the handkerchiefs pasta was a lovely main with balanced flavours: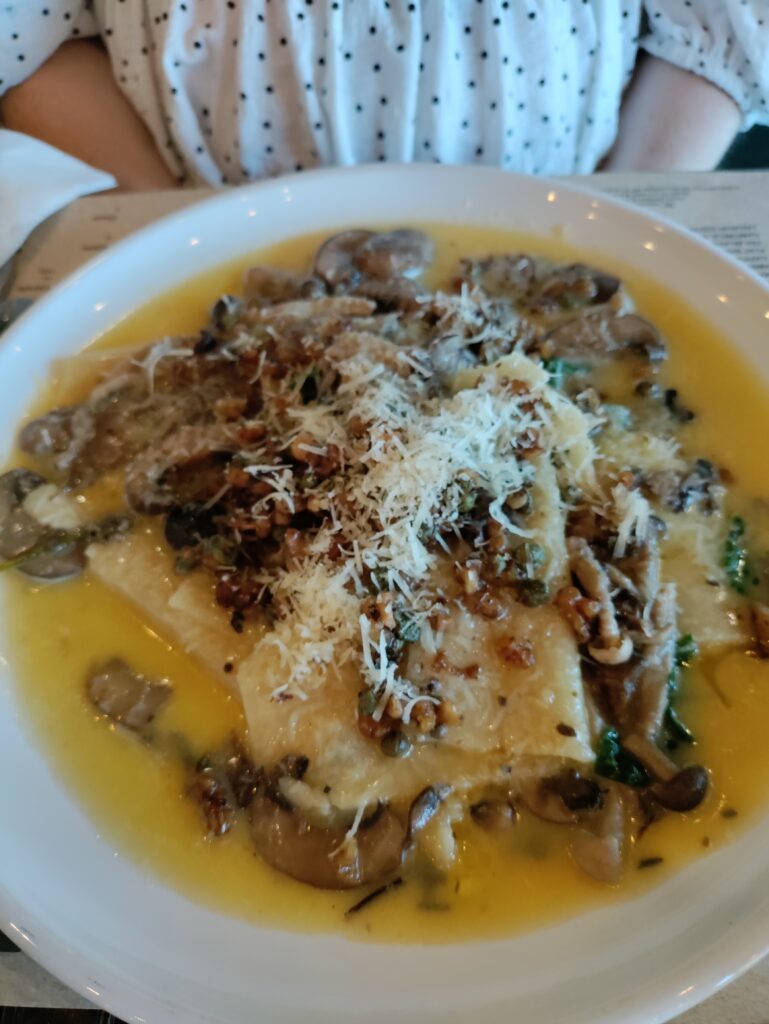 But as we were primarily there to see how the pizza was, it steered the meal in the wrong direction.
So, is il Pirata the best pizza in Belfast?
Nope. It really wasn't good. Just look at it again: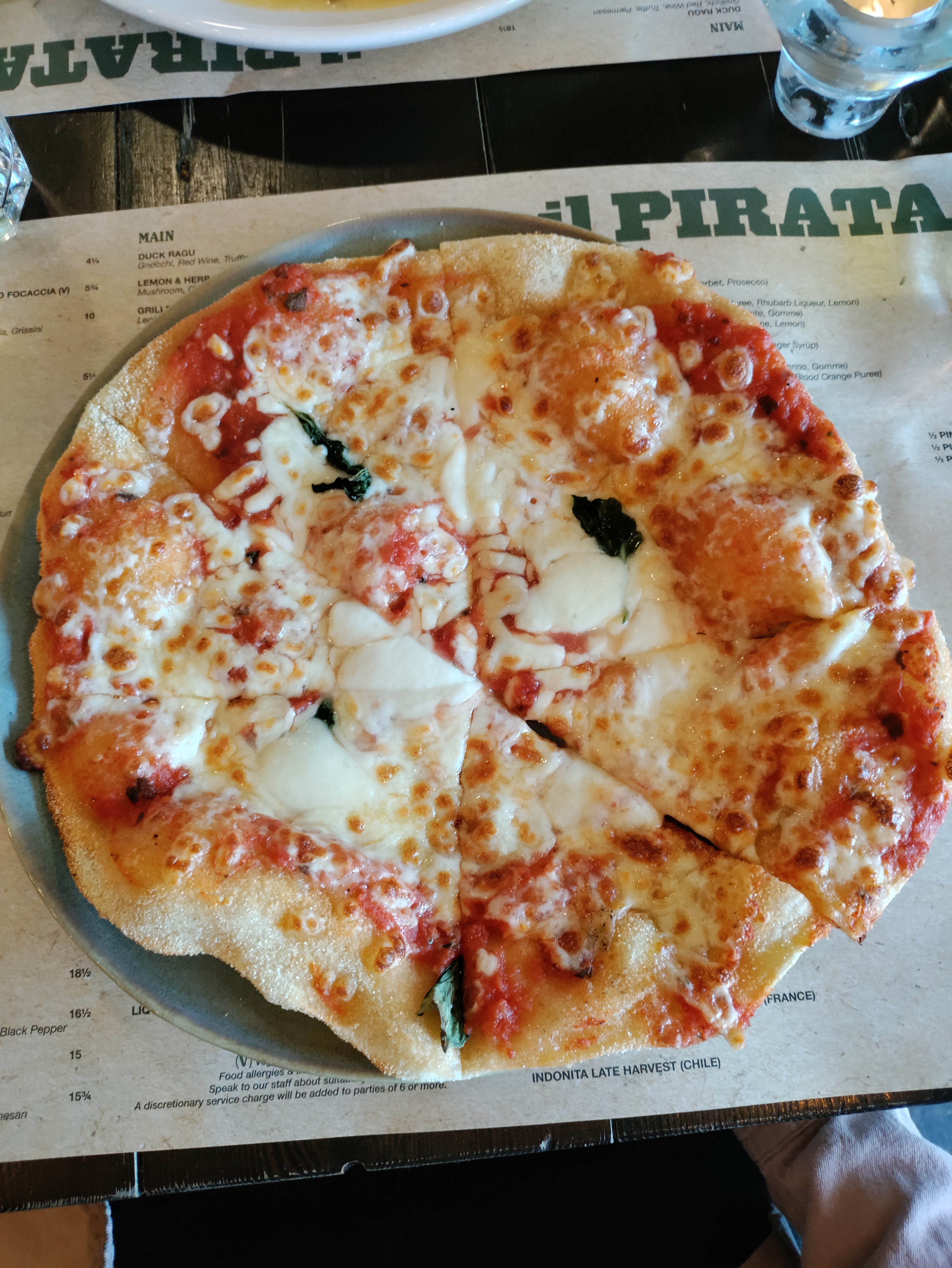 Now compare that to a pizza pulled out of their oven from a video on their Youtube channel: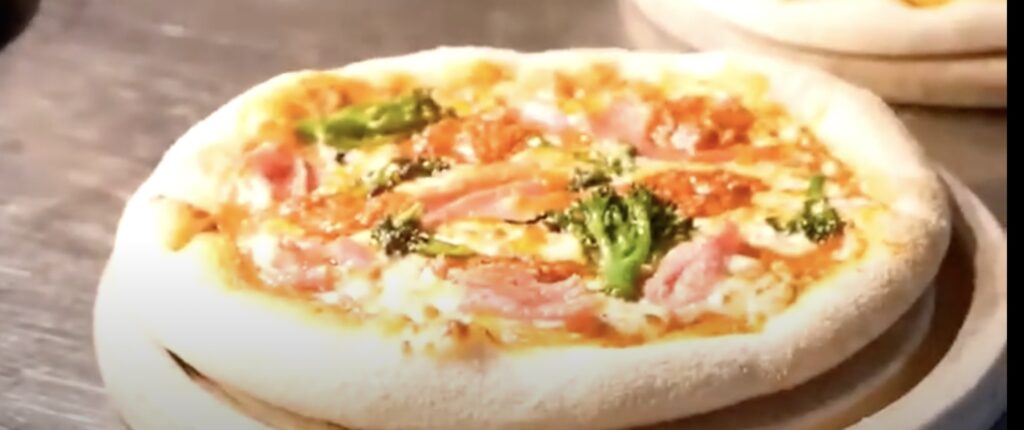 *Limmy voice: now THAT's a crust*
Even though we historically have our views on Greens (who have a location just across the road), with it and Capers (is it still open?) and Pizza Express just over the road as well, pretty much any other option within literal throwing distance might be a better bet.
And, as is the law now for us, any and all pizzas in East Belfast have to be subject to comparison with Flout!, which is like at most a mile and a bit down the road? We actually went to Bullhouse after this meal and considered getting a pie from Boxing Hare just to do a quick comparison that we weren't being harsh on the mea;.
In summation, your best to steer away from the pizza and opt for other dishes on the menu. We would go back for other stuff, but just not the pizza.
Our score
Overall meal: il Pirata gets 3 barks out of 5
The pizza: il Pirata gets 2 barks out of the 5
il Pirata FAQ
Where is il Pirata?
il Pirata is located at 279 Upper Newtownards Road
When is il Pirata open?
Monday- Closed
Tuesday- Closed
Wednesday- 5–9pm
Thursday- 5–9pm
Friday – 4–9:30pm
Saturday – 12–9:30pm
Sunday – 12:30–8pm
Do I need to reserve a table at il Pirata?
You can reserve a table on their website here.
Where can I see the menu?
On their website here.