Seeing if Little O doesn't score a big 0.
I am not a fan of places that advertise food based on size. Anywhere that does MONSTER sized food is usually an indicator of quantity over quality, and that's what I thought may be the case with Little O's.
I found out about the pizza place after seeing a post somewhere about their 32.5 inch pizza, trying to outdo Little Wing, who truth be told, pull off a big pizza because the thin base doesn't make it a football pizza (football pizza is a term used to describe massive pizzas that don't taste good, they're just really big).
After a Friday evening of grabbing the Xmas tree from IKEA (because the £20 voucher you get makes its worth it), we bombed down the M3, phoning the order in to their Ormeau Road location.
Here's what we thought:
The Food
Previous Impressions
This was our first time ordering from Little O's. We know this is their second location, with the original being in West Belfast. Obviously when it's somewhere new, it's always a bit more exciting to see what you'll get.
What's on the menu?
You can see it's quite a bog standard menu, although their range of signature pizzas seems a little limited or too similar as you read it going down.

What did we get?
We got the meal deal 2, with Hawaiian(fight us), curly fries, BBQ wings and 2 cans of coke.
When I went in to collect, the food was ready and sitting. They'd forgotten one of the cans which i only noticed trying to put the sides in a bag.
After a wait when we got back home (more on that below) we tucked in to see if this pizza looked as good as it tasted.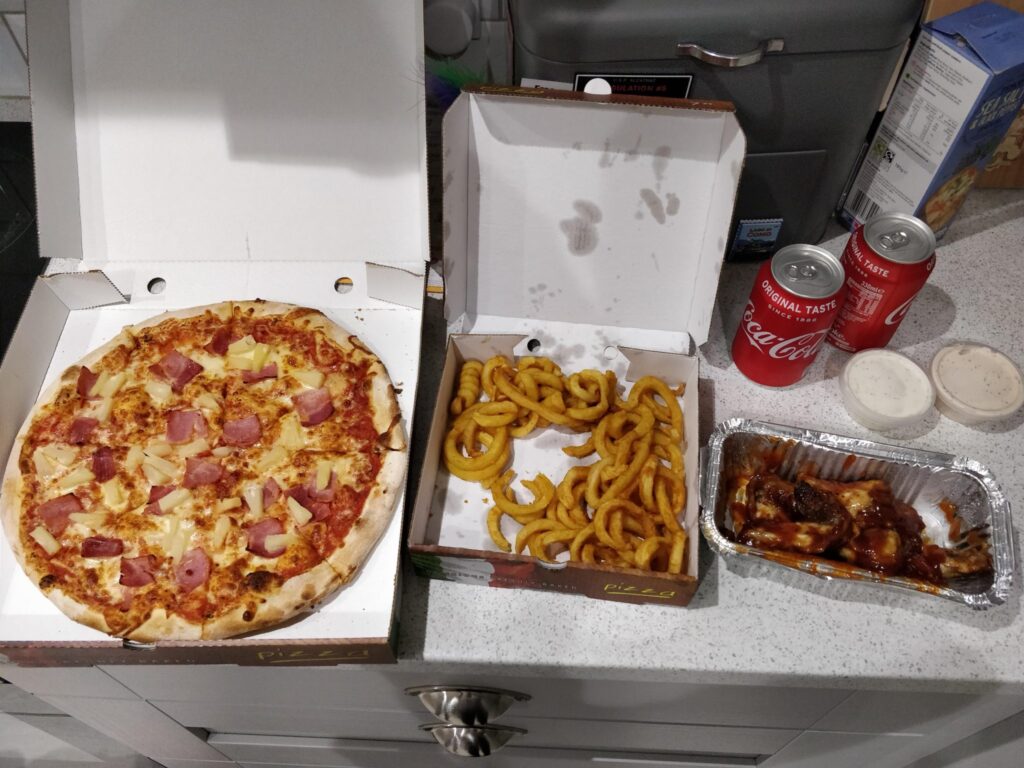 First bite impressions
A very good first bite with very little flop on the slice. Because we were starving, it was a case of ravaging through the pizza rather than savouring.
As we got in to it, we noticed the ham was proper chunky and real, and almost tasted more like sliced gammon Because we were having Hawaiian, it worked really well.
Getting towards the crust where it's just cheese and sauce, the flavour came through more which made me wonder if a simple Margarita should've been the way to go.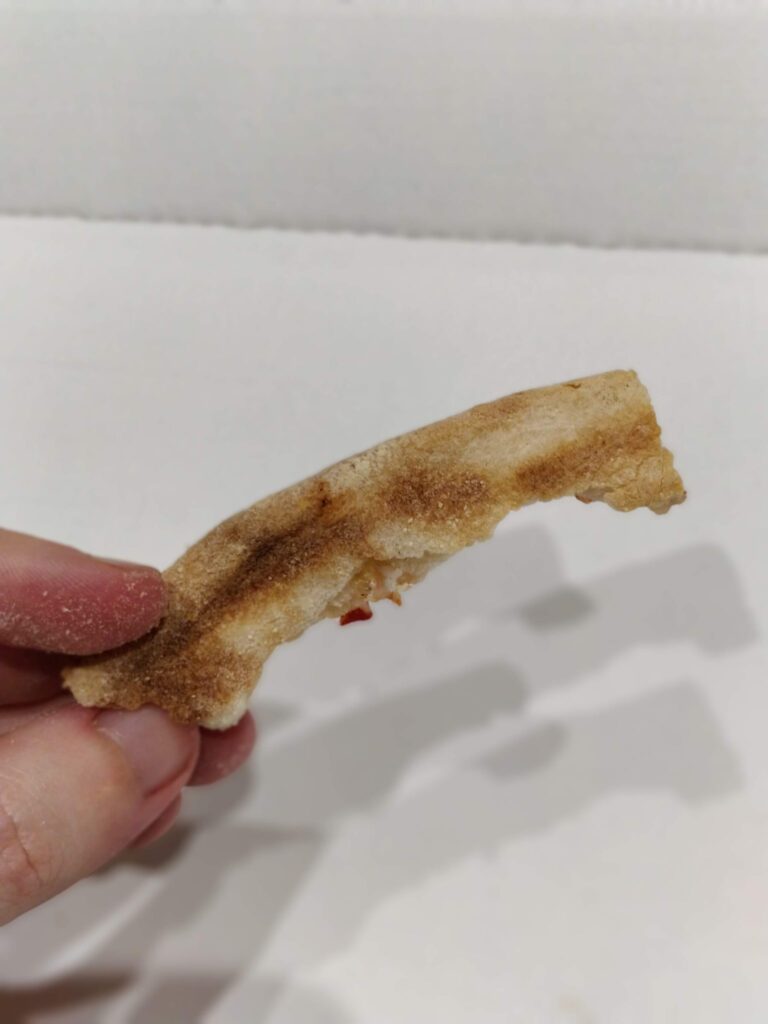 The Experience
Was it quick?
Yes. We phoned driving by City Airport with no traffic and it was ready as soon as we pulled up on Ormeau.
Impressions of the pizzeria going in
It looked brand new. We knew it was their second location, with the first being over (we think) in the West. It is a take away and has seating (didn't look like a restaurant setup though).
The staff were TALKING TO EACH OTHER SO LOUD I couldn't tell if they were shouting over one another, or just talked like this.
The meal was sitting there waiting for me, and because I only have two hands, the sides needed to go in a plastic bag with the coke cans. They did only give me one can though which I had to do a double take of the menu and ask to get another one.
Even though we're only a short drive home, the pizza was cold so had to get an oven reheat wen we got in. That meant munching on the fries and wings first,which we usually don't do. The fries and tips (taco and garlic) were as great as curly fries can be. The wings were drenched in nice BBQ sauce, but the actual wing didn't have much flavour.
Hygiene Rating
The FSA haven't given it a rating on their site, and didn't see a sticker on the door, so they mustn't have had a review yet.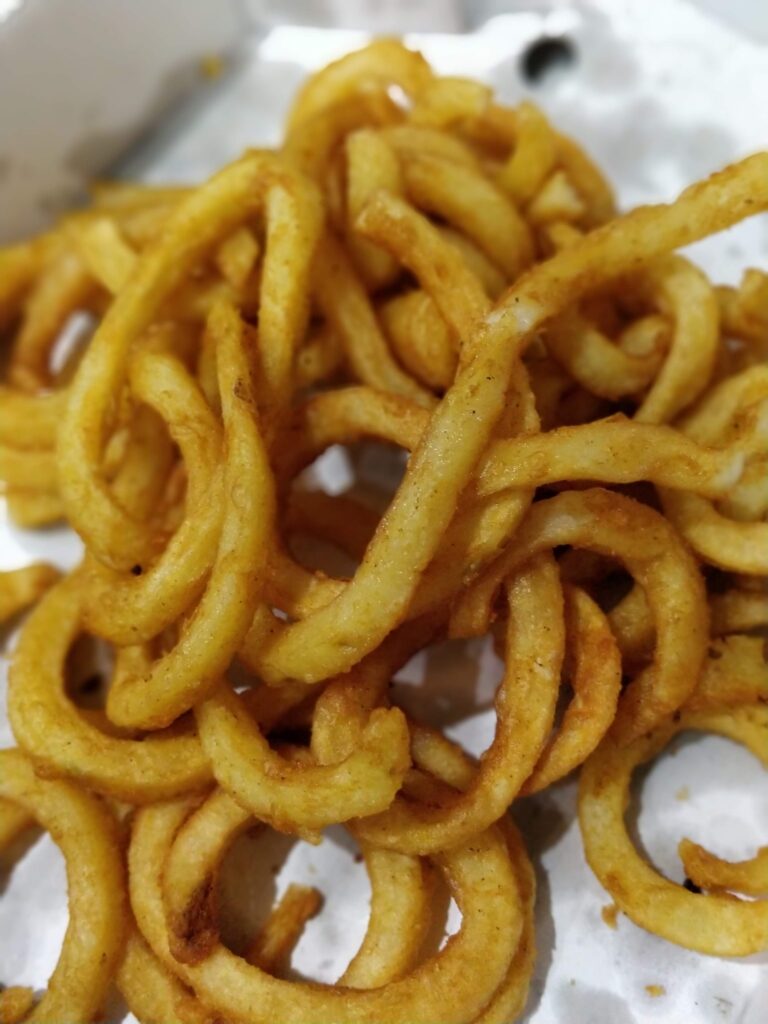 Where is it?
It's on the Ormeau Road before the bridge, on the same block as the Hatfield.
How can i order?
Either via Just-Eat, or phoning them on 028 9023 4000
Is it the best pizza in Belfast?
One of us thought it was OK and did the job. The other thought it was top to bottom an amazing pizza. It will definitely warrant a second pizza where we're guaranteed the pizza is 100% fresh out of the oven to give it another go.
And what did Sam think?
Loved the crust. Great Pizza. Five barks out of Five.
View this post on Instagram